DinoCats — Music — Photos — Videos — Contact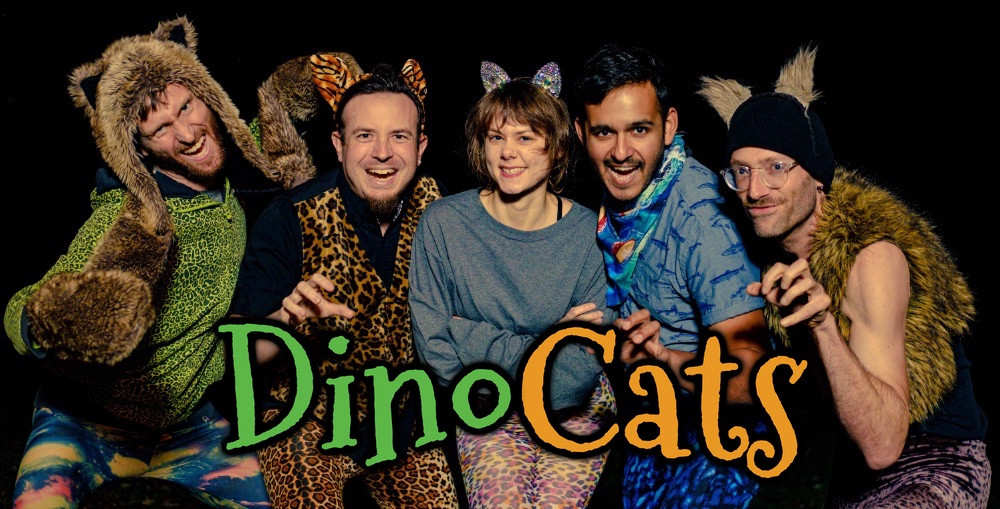 DinoCats is a fun-loving psychedelic-folk-rock band of wild animals!!
Listen to us on Spotify, iTunes, SoundCloud and BandCamp.
Our debut EP album "Attitude of Gratitude" introduced the band to the world! We've followed it up with 3 singles and have more tunes in development now...
Live performances have included Blessed Coast festival and Earthdance Vancouver.
About the DinoCats:
Dustin Quasar has a penchant for writing catchy songs about modern society. He also sings and plays rhythm guitar.
Laura Jay brings her soulful voice and jazzy flute.
Yossi Rouch's sizzling electric guitar adds a psychedelic rock thunder.
Aaron Rahim's funky bass holds our groovy pocket.
Maxuel Boyel keeps our hearts beating on the drums.
We've enjoyed working with guest rappers MC Save The Whales and Willisist on some of our more urban tracks.
Much love to Mira Malcolm for her amazing vocals on our first EP.
Diego Pacheco painted the visionary album art for our EP.
Subscribe for music updates:

DinoCats — Music — Photos — Videos — Contact